Avoid Paying 8% Closing Costs!
Titling a property in Mexico costs about 8%, including the bank trust, acquisition taxes, legal fees, and notary fees, so selling a property before titling is highly recommended, if possible.  You need to have the approval of the developer and there could be an admin fee of 1.5 to 2% and some processing fees associated with this type of transaction.  
Once you find a new buyer for your property, the developer will prepare a rescission/termination agreement for you and a new promissory contract for the new buyer. These agreements are executed simultaneously. The new buyer pays exactly what you paid to the developer. The difference between the resale price and the original purchase price goes into an escrow account.
Once all parties have signed their respective contracts, and the new buyer's funds land into the developer's account, then the escrow is disbursed. All parties need to sign the escrow contract, a know your client or customer identification form, and the escrow disbursement instructions before the contracts with the developer are signed. Real Estate commissions are deducted from the escrow.
You will receive a refund from the developer for the terminated contract typically within 3 to 4 weeks. If there are any fees from the developer for doing the resale then that fee could be deducted from your refund.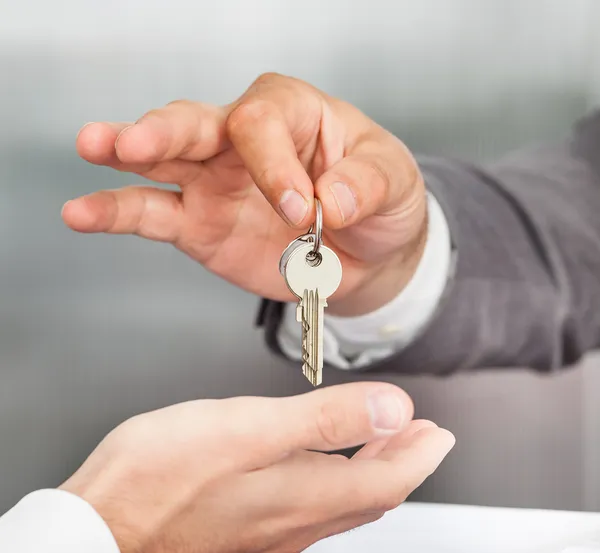 Competition with the Developers
In most cases, the Developer may still have inventory that we will be competing with on price. We need to beat their prices, so hopefully you bought at a much lower price than what the current prices are.
We also compete with the developer when it comes to commission. In the Riviera Maya there are hundreds of new developments that pay at least 6% plus IVA to the agency that brings the buyer. IVA is a 16% sales tax on the total amount of the commission. An example could be a $300,000 property with a 6% commission or $18,000 plus the 16% on that 18 grand, which would be another $2,880. So that total commission is $20,880.
With resales the typical commissions are 6%, but split between 2 agencies, so the buyer's agent ends up making half the money as he could if he sells directly with the developer. No agent wants to make half the money to help us sell our listings, so we need to pay a bonus to level the playing field if we are going to involve other real estate agents.
A 2% bonus would equal $6000 plus $960 tax for a total of $6,960.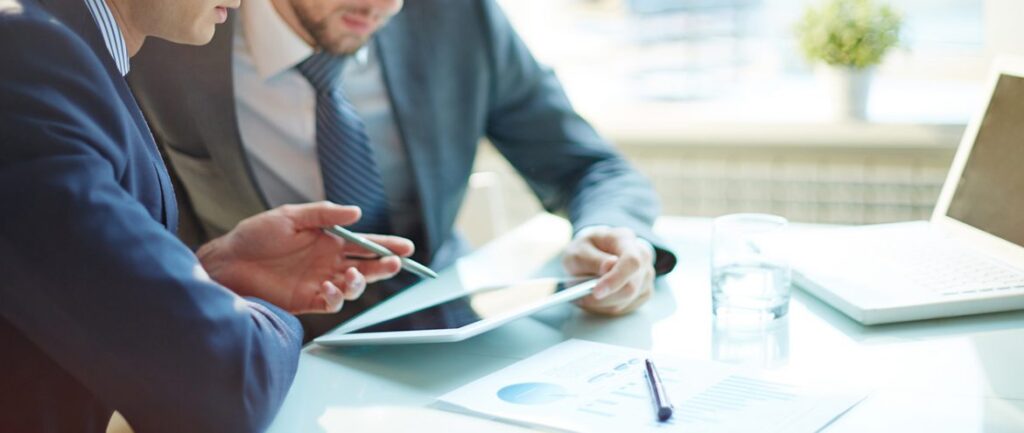 Maximum Exposure to Sell Much Faster
The bonus also allows me to get the property listed on other real estate companies' websites for maximum exposure. We have no MLS or multiple listing service here where all the properties are easily found, so it's critical that the real estate community know about your property. We advertise directly to the top agents and brokers in the area so they in turn inform their clients.
If you want to move your property as fast as possible, then we need to open it up and promote it to the real estate community with a bonus to help us sell it.
Timeframes Depend on the Developer
The Resale process with Tao takes about 1 to 2 months to get the whole process done.
The Resale Process with Simca can take 3 to 6 months.
Simca is a bigger company with many developments; they could be working on over 150 closings at any given time. They are understaffed so turn around times are longer and they require constant follow up. We have to be patient and we have to make sure the new buyer understands that there will be a longer wait. This makes the sale more complicated because more time goes by where some unforeseen event could take place to prevent the sale from happening. Therefore, we need to make sure the buyer has the impression that he's getting a great deal that is worth waiting for and that he's committed to the purchase.
Working with other agents on the SIMCA resales makes things more complicated because I don't have as much control over how the expectations are set. I usually insist that we have a conference call with the buyers to make sure they understand the process and turnaround time. Because of the increased workload with these deals with more follow up and complications
I charge a 1% bonus if another real estate agent brings the buyer.
Capital Gains and Tax Implications
Another consideration is that the new buyer will be recording at a lower price than what the agreed upon price will be. For example, if you paid $250,000 for your condo and you're selling it for $300,000, the new buyer pays acquisition costs on $250,000. This gives them $50,000 more of capital gains liability in the future. They pay less closing costs, but the capital gains taxes are much more expensive.
Capital gains tax can be as high as 35% of the gain, and this gain is based on the amount recorded in pesos. There are strategies that can help a seller reduce their taxes or a seller might even qualify for a capital gains exemption, but there is no guarantee. We just need to make sure that the buyer is getting a good deal that will make up for the fact that they might have to pay more taxes. We also want to educate the buyer on how to get an exemption for the capital gains taxes in the future by getting residency.
Easy To Show, Easy to Sell
As far as showing properties to prospective buyers, it's best to wait for delivery.
Trying to sell a property before it's finished is more challenging because we need to depend on the developer's schedule to do showings and we also have to go through a construction site. We also may not even be able to show your actual unit. This might be detrimental to the sale for certain buyers that don't have the imagination to see what the property and the amenities will look like once they are finished. If we are lucky there could be a showroom or another development by the same developer where we can show a finished product.
Another reason to wait for delivery is to get a better profit. Developers steadily increase their prices until the properties are delivered. The risk is lower for the buyer and that is reflected in the price. There is also a better chance that there will be less developer inventory to compete with.
If you absolutely must sell as soon as possible because of some financial situation then the expectation should be to sell your home for just enough money in order for you to not lose money on the investment, basically your original purchase price plus whatever the commission plus tax would be. Only in situations where there is very limited inventory in a very special project could you expect to make a decent profit on a condo that has not been delivered yet.
If you have already taken possession, then we can show your property anytime, unless you are renting it out. I advise against renting the property out while trying to sell if you are under a time restriction. Some property managers will not allow showings while the property is rented and oftentimes renters won't allow access to the property for a viewing. This results in missed opportunities that will prolong the process of getting the property sold. The income you make for the rentals won't come close to the 8% closing costs you will have to pay if you don't execute the deal in time.
Do I Want to Sell Now or Wait 10 Years?
In many instances it would take a buyer 10 years or more to make the same profit that you could make if you sell before titling. If you title you'll pay 8% and then you'll have to furnish the property which could end up costing $20,000 or more, which would be more than 7% or more of the purchase price. It could take you a couple of months to get a place furnished and decorated in the Riviera Maya or you could pay an interior designer. The first year of rentals usually you don't make any money as the property is just starting out in the rental market. The goal in year one is for it to at least pay for itself. Then you slowly start making money until you eventually get things going. Property managers are going to charge $100 a month plus 25 to 30% of your income to rent your place out for you. Unless you're planning on managing the property yourself, then you'll likely make about 4 to 5% on your money annually after expenses.
Realistically, you'll net about 4 to 5% per year on a 2 bedroom property and maybe higher on studios and 3 bedrooms. These numbers are obviously greatly dependent on how good of a deal you got when you purchased.
Let's take a look at some numbers. Let's say for the first 5 years you just break even with your closing furniture costs. Then you start making 5% per year after that.
5% of $250,000 is $15,000 X 5 years = $75,000, so you can make $75,000 in 10 years or just sell now and make some money with only a little money tied up and without the hassle of buying furniture and renting the place out.
If you paid 50% of $250,000 or $125,000 and had that money tied up for 3 years in order to make $75,000, that's $25,000 a year or 20% net return per year. You can repeat this process every 2 to 3 years numerous times and make a lot more money assuming the market conditions are right.
The key is that you have to buy the property at a very low price and it needs to appreciate over the 2 to 3 years enough for you to make your money. Of course, like with any investment there are risks, but it's very unlikely you'd lose money. Unless you plan on using your property a lot when it's not rented out, which would be the low season months, then it's easier to just sell now and make money. If this is just for money, it's better to sell before titling.
You really need to work with a professional that knows how to list properties and who is knowledgeable on the current market conditions and what has happened historically to help you understand if this is right for you.
Some Important Questions To Consider
Here are some questions that you should think about or know the answers to if you're considering selling your property before titling:
Do you have possession of the property/has the property been delivered to you?
Is there a time limit on how fast you need to sell?
How much money have you tied up so far to purchase this property?
How long has that money been tied up?
How much money will you make on this transaction after commission, fees, taxes?
What will your annual return on investment be for the amount of money you have tied up if you sell within the next 3 to 6 months?
How long would you have to rent your property out to break even with the closing costs and furniture expenses?
Questions or comments, please fill out the form below and we'll get back as soon as we can.