With No MLS, How Do You Know If You're Getting a Good Deal in The Riviera Maya, Mexico?
The short answer is YOU DON'T unless you have a reputable, experienced real estate agent. A big disadvantage for buyers and sellers alike in the Riviera Maya, Mexico is that there isn't an MLS or Multiple listing service that all agents and developers use. There is a group of Realtors launching a system but it's uncertain if and when this will get adopted by all the agencies and developers.
Until everyone participates in a unified MLS, it will be impossible for buyers to find the right property and to know if they are getting the best deal possible without having a good agent. Someone with at least 5 years of experience who knows how to find the best deals by using their network and various online resources is recommended.
Inexperienced, Lazy, or Unscrupulous Agents
Most agents in the Riviera Maya are focused on selling brand new inventory because they are either lazy or greedy. They are not looking out for their buyer's best interests and going the extra mile to find the best deal. They prefer to get a buyer to put 30% down on a presale or preconstruction property so they can make an easy commission. They can bring the buyer to a developer who has a sharp sales agent that is going to talk about how amazing their project is and how it's the best investment. That developer agent does all the work and the agent gets a commission. Who could blame the agent for wanting to work smarter not harder? They also get paid higher commissions from the developer, so greed can be a factor in an agent steering you toward a specific property.
This is a very shortsighted way of doing business that greatly increases the chances of a negative customer experience. For one, the buyer risks overpaying. The developer isn't going to tell you about the project down the street that has more competitive pricing or better amenities or the resale property that is priced way below the current developer prices.
Why Agents Don't Want to Show You Resales
Developers pay 5 to 6% commissions where resales pay 2.5 to 3%. The reason is that with resales the commission is split between the buyer and listing agent, where the developer pays both sides to the buyer's agent. Developer's have more margin and it's nothing for them to pay the extra commission. Private sellers paid cash for their condo and might not want to pay bonuses to the buyer's agent to compete with the developers. This causes most agents to at least subconsciously steer buyer's to new developments. No one wants to get paid half for the work they do. In fact, all sellers should offer a bonus so they can get more buyer's agents to promote their properties.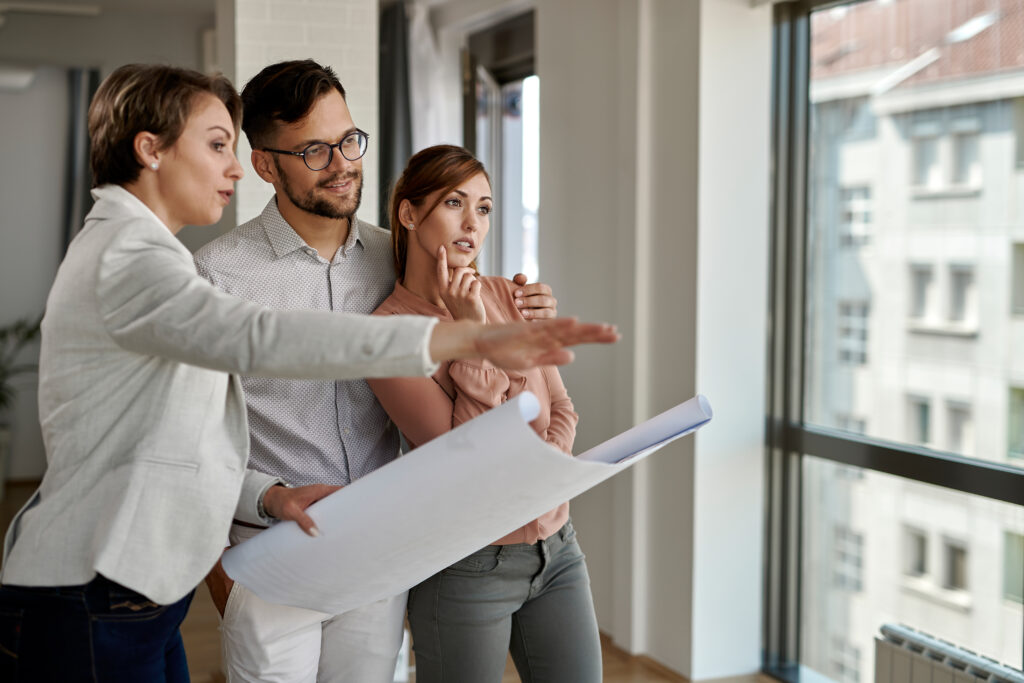 Resales are the Lowest Risk and Often The Best Deal
The cost of construction and materials is much higher now so the developer's prices have to reflect that. An owner of a condo that was bought 2 years ago or earlier before Covid hit probably paid way less than what the current prices are and they can afford to sell at a lower price and even have extra money to pay a bonus. I understand that people like shiny and new, but with resales an owner has already furnished, decorated, and dealt with fixing defects. New construction gives you a one year warranty against defects, but what people don't tell you is that it's a major pain to deal with getting things fixed during that one year period. People don't show up on time or have to come back multiple times to fix things, you spend a lot of time waiting around and letting people into your place to get things fixed all this while the clock is ticking. This is a stressful situation to be in. Granted you can have a property manager handle this, but then you have to rely on someone else, to protect your asset.
Furnishing a condo is also very time consuming. Unless you live down here and can take 3 or 4 weeks to wait for things to arrive and find what you're looking for, you should really consider hiring an interior designer or buying a turnkey resale.
Presales do offer more flexibility with payment and new developments often have really nice amenities, but with a resale, what you see is what you get and your risk is greatly minimized.
Fly By Night Developers Just Looking For A Quick Buck
Another big problem we have is there are hundreds of developers that are basically start up companies that are inexperienced and underfunded. When buying a presale project, a buyer risks the following: getting an inferior product than what was advertised, a very late delivery date, or the worst case scenario, losing money because the developer runs out of money. Unless you're buying from a well funded, well established, reputable Developer, you are at very high risk of having a Nightmare of a situation on your hands. Combine this reality with the inexperienced agents looking to make fast, easy, commissions and you have a recipe for disaster!
What's the solution to all these problems? An Experienced Buyer's Agent in it for The Long Haul.
The best real estate agents have the right philosophy of putting their clients first and going above and beyond to ensure their clients' happiness. This type of agent values the relationship more than a single transaction. They serve their clients with the highest integrity and minimize the risks of making a bad investment. They understand that real estate is a profession, not a hobby, and that money comes from referrals and repeat business from happy clients. A trusting long lasting relationship with a happy customer will yield numerous deals. It's hard to see this when you're a young, inexperienced agent that is trying to make ends meet. You greatly minimize your risk of having a bad experience by hiring someone with a lot of experience.